Guide How To Write Research Proposal Assignment in 2023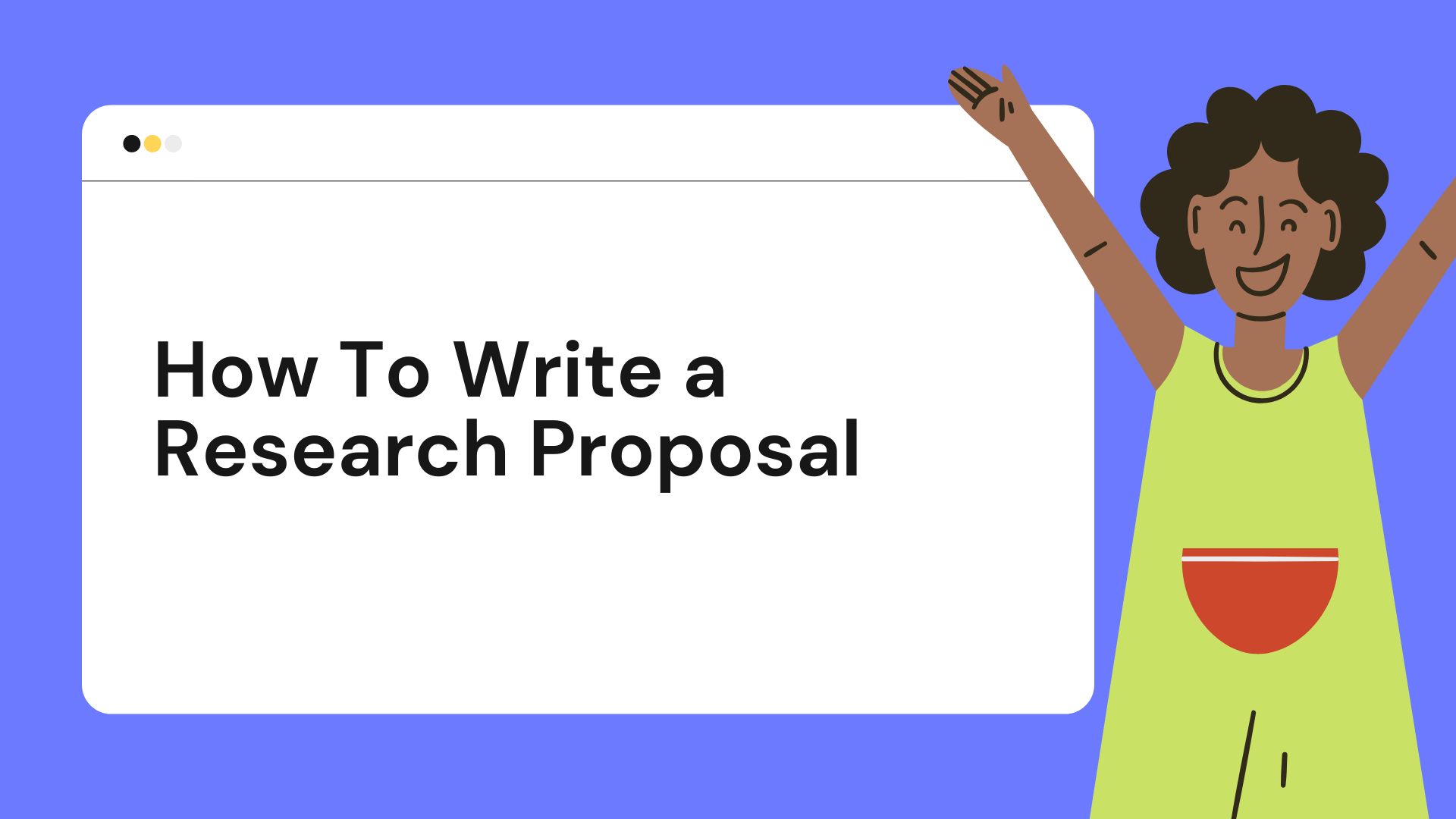 Your school, college, or workplace may request a research proposal assignment, such as a management or business research proposal assignment, or an academic one. It may sound complex but is not if you break them down into manageable sections. Follow our advice, to learn how to write a research proposal assignment step by step!
What is a research proposal?
A research proposal is meant to persuade people that you have a relevant and intriguing topic to explore that will give meaningful results, as well as a sound plan for conducting the research in a prompt and cost-effective manner. You are aiming to try and find out information that is currently unavailable but should be unique to any other research.
Research proposal structure
A research proposal assignment has elements of a basic essay (introduction, main body, conclusion and a reference list or bibliography, but will have extra sections.
A research proposal normally consists of eight sections:
Abstract; Introduction; Background; Literature Review, Methodology, Discussion, Conclusion, plus a Reference List or Bibliography.
Your educational establishment or educational instructor may wish you to omit or include additional sections or they may refer to the sections by slightly different names, but the structure above is a general guide. Be sure to check with the instructor or establishment on the specifics.
How to write a research proposal from beginning to end!
For research proposal assignment help, follow the guidelines below for each section.
Introduction

Introduce your topic
State your problem and the questions your research aims to answer
Provide the context for your research

Background

Explain why your study is important and how it ties to earlier studies in your field
State if your work complements, strengthens, or contradicts earlier research.
Define the existing issues that your study will address so you can explain why your work is necessary
Detail how you'll perform your research and highlight any connected questions and issues you will not be covering in your investigation (if applicable).

Literature

Introduce each source (e.g., data from significant research, books, journals, reports, etc.)
Summarize the main and relevant findings of each source
Explain how each relate to your research proposal

Research methodology

Explain the type of research you will do. State if your research is qualitative, quantitative or a combination of both. Also state if you are collecting original (raw) data, working with data collected by other researchers (secondary data) and if the research is experimental, correlational, or descriptive.
State the tools you'll use to collect data, describing any experiments, surveys, observations, etc. Note all data collection methods here along with why they're effective methods for your specific research.
Include your research timeline and research budget (if applicable)
Describe potential obstacles you foresee and your plan for handling them

Discussion

Demonstrate a strong understanding of how your work will benefit your field
Challenge prevailing and relevant theories and assumptions about the topic of research.
Emphasize the importance of your discoveries and the challenges that your study may be able to help solve.
Name policies that may be affected because of your findings. Explain how your results may modify or change current practice

Conclusion

Briefly summarize your entire research proposal by restating the key points/questions.
Reaffirm the primary goal of your research e.g., This research will provide useful insights into how care workers can effectively support housebound senior citizens during periods of lockdown.
Your assignment can be completed in 3 hours!
Has your deadline come quicker than you expected? No worries! We have what you need – a 3-hours deadline option! All features available for any other order applied, including:
100% original assignment
Free formatting and reference list
24/7 online support
Research proposal writing tips!
Now you understand how to write an assignment proposal, make it even better by taking on board some useful tips and tricks!
Collect a selection of relevant and reliable sources of literature before you start writing anything.
Choose the title with care to clearly show your study question. Keep it brief and straightforward e.g., Education aids positive behavior: a quantitative study of behavior in US prisons. 
Make sure you know the required citation style and edition (e.g., MA 8th, APA 6th, Chicago, Harvard, etc.) and follow it.
Don't feel you need to begin with the introduction or abstract. It is often far easier to begin with the literature review, then move on to the methodology. The discussion section can then be tackled, followed by the conclusion. The introduction and abstract are best written last.
Write in-text citations as you go along (with page numbers if required by your school's citation style) and add the full reference to your reference list as you include material from every new source. This will save you time and frustration afterwards if you forget where information came from and help prevent accusations of plagiarism if you do not reference information correctly or forget to reference entirely.
Consider your readers while you write by making sure your argument or your case is clear and as easy to follow as possible. Seek ways to communicate succinctly and in a logical order.
Make sure your methodology is well-defined, comprehensible, and possible to achieve by outlining what you'll do and when you'll do it with enough information for a reader to assess your work's feasibility. Also predict and try to answer possible questions about your methods.
Check your research proposal thoroughly for spelling, punctuation, and grammar errors. Also look for unnecessary words that could be omitted to avoid wasting the reader's time. Research proposals should be straight to the point, and factual with formal academic language! You are not drafting a story!
So, by taking each section at a time, a research paper proposal assignment is not much more complicated than a standard essay. The literature review, methodology and discussion in a research proposal basically equate to the main body of the proposal but will require several paragraphs in each which focus on past research, your proposed methods of new research, and a discussion of what the findings may benefit and change current practice and policies.