80 Assignment Topics On Entrepreneurship in 2023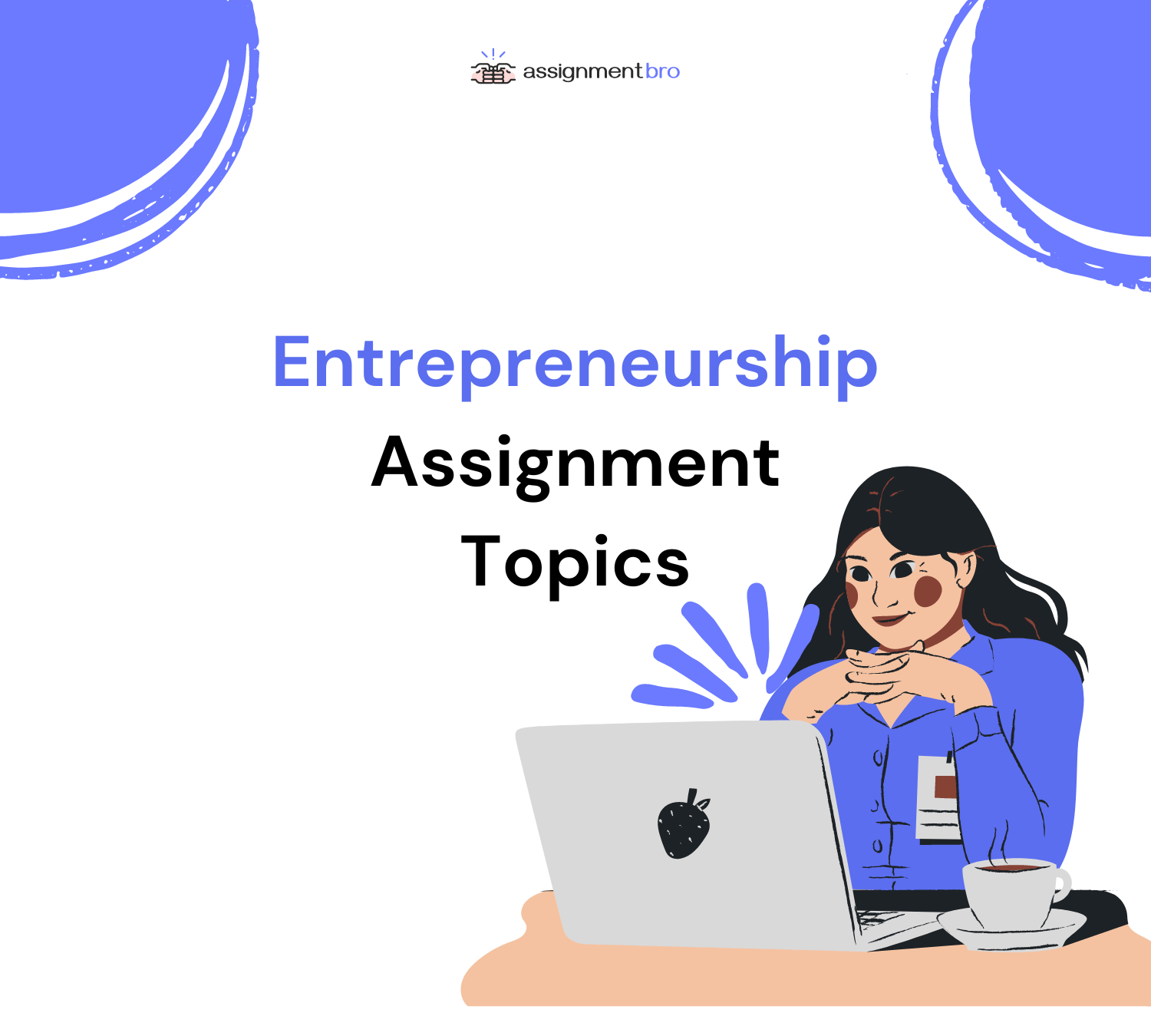 What is an Entrepreneurship Assignment?
In simple terms, entrepreneurship can be defined as the practice that aims to establish, evaluate, and achieve success with a particular idea, notion, school of thought, or startup. The trick is dealing with innovations and taking the risks. At the same time, in writing about this subject, one must talk about the vision a person has and the tools that may help to achieve success. As the most prominent examples, we can talk about Steve Jobs, Elon Musk, and Bill Gates. As you explore entrepreneurship assignment topics, you may very well become the next person to change the world.
Who Studies Entrepreneurship?
The majority of students that study entrepreneurship relate to Business Management and Marketing. Still, these are only about 50% of college learners that focus on this type of academic study. The other disciplines include Sociology, Political Sciences, History, Anthropology, Environmental Sciences, Journalism, Healthcare, HR Management majors, and Data Science specialists. As long as some ideas must be promoted, the students are free to examine the challenges of entrepreneurship. As a way to help you achieve success, take a look at the 80 assignment topics on entrepreneurship that have been divided by subject.
80 Inspiring Entrepreneurship Topics by Categories
💰 Small Business Entrepreneurship
When you are running a small business, it can be anything from being a freelance translator with several good friends or working as a group of programmers. It's one of the most popular business assignment topics of entrepreneurship where things mostly go smoothly.
👩‍💼 Corporative Entrepreneurship
When you are a representative of a large corporation or belong to a company that uses you to promote their services and skills, check these topics for entrepreneurship assignment below:
📈 Scalable Startup Entrepreneurship
When you want to change the world and use some startup that will require an investment, it belongs here. It always requires analysis, estimation, and time, which is why you have to scale things down and keep your ideas flexible. Here are some assignment topics for entrepreneurship to consider:
🌐 International (Global) Entrepreneurship
When you are working globally and implementing sourcing from various countries, you may consider checking international projects or volunteering as one of the options. It's also possible to consider business communication assignment topics by focusing on global issues.
👨‍💼 Social Entrepreneurship
The purpose here is not to make as much as you can but to serve people. It is a "service to others" type of entrepreneurship where you bring individuals together and work on a project like helping autistic children or addressing domestic violence somewhere in Chili or Texas. Here are social topics on entrepreneurship assignment:
Find the writer according to your requirements
AssignmentBro is a team of experienced writers in any field of academic research
We thoroughly choose writers with advanced multistep selection process
Our writers work according to the highest academic standards
🌳 Environmental Entrepreneurship
When you are fighting for nature and want to save the Amazon forests as one of the projects, you may become an environmental entrepreneur. Here are some ideas that are worth checking for entrepreneurship assignment help if you are planning to write an assignment dealing with this branch:
💻 Technopreneurship
As the title implies, we are dealing with technology, which means that this type of entrepreneurship branch can deal with Facebook and the trends on Instagram among other things. You can also talk about some NASA-based technologies if you are majoring in engineering! You can also consider business management topics if you are dealing with an IT project. See these ideas:
🤑 Imitator Entrepreneurship 
It is one of those educational methods where a student can practice by mimicking the work and tricks of an entrepreneur. You may consider these helpful assignment ideas if you want to write a reflective essay.
How to Choose The Right Topic and Compose an Entrepreneurship Assignment
It should be something that inspires you because if you choose something that sounds bleak to you, it won't bring the passion out of your heart. When you plan to write an assignment based on a certain business, introduce the primary subject and determine what kind of entrepreneurship is being discussed. You may approach business decision-making assignment help online and start with a list of objectives.
Regarding the structure, it depends on your essay type. In most cases, include the following sections:
Introduction with the main idea (thesis)
Three to five body paragraphs (your arguments and pieces of evidence to support your idea)
Counter-arguments paragraph that may solve the challenges that other people have
Conclusion with a call to action or the moral lesson.
Of course, if you want to consider entrepreneurship topics for research by taking a personal approach or based on your unique idea, keep your tone narrative and keep things chronological to explain your thoughts. Proofread and edit your writing, focus on readability, and add vivid imagery to keep your assignment powerful!