Business Ethics Assignment Topics to Write About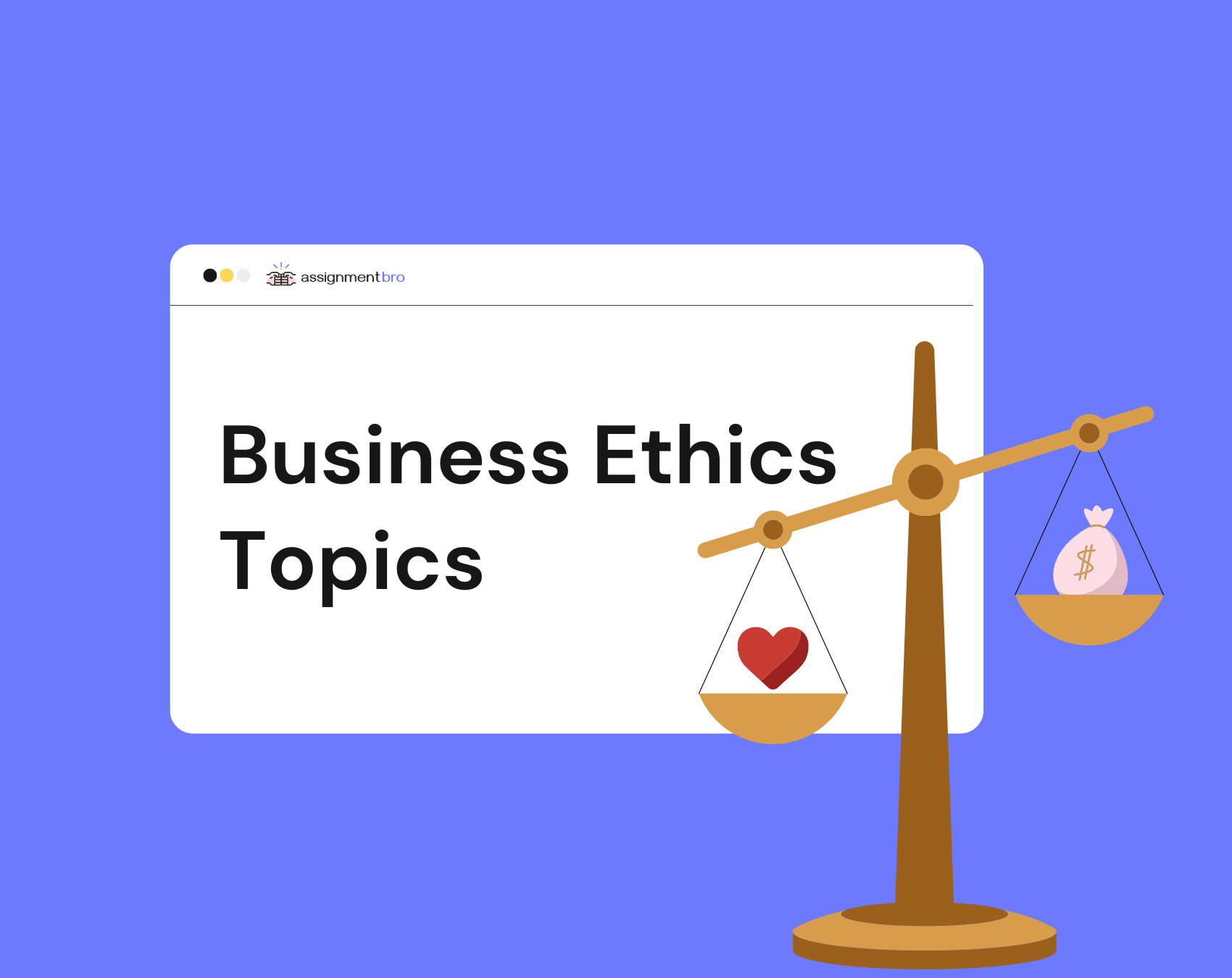 There is no single definition of "business ethics." The concept of business ethics revolves around the moral and ethical principles that guide the decision-making and actions of individuals and organizations engaged in business. These principles can be broadly categorized as honesty, integrity, fairness, and respect for others.
Professors can assign a variety of business ethics assignments to college students. These assignments can include case studies, research papers, and essays.
Basic Business Ethics Assignment Topics
Controversial Business Ethics Topics
Business Ethics Topics to Discuss
Business Ethics Debate Topics
Find the writer according to your requirements
AssignmentBro is a team of experienced writers in any field of academic research
We thoroughly choose writers with advanced multistep selection process
Our writers work according to the highest academic standards
Bribery
Topics on Corporate Social Responsibility
Business Ethics Scandals for Research
Need Assistance?
There are many reasons why college students may need to seek out business ethics assignment help. These assignments can be complex and challenging, and students may need business decision-making assignment help in understanding the concepts and principles involved. Additionally, students may need help in applying these concepts to real-world scenarios. AssignmentBro can provide students with the help they need to complete their business ethics assignments successfully. Our team of experts is familiar with the concepts and principles involved in business ethics and can provide guidance and support throughout the assignment process.