Tourism Assignment Topics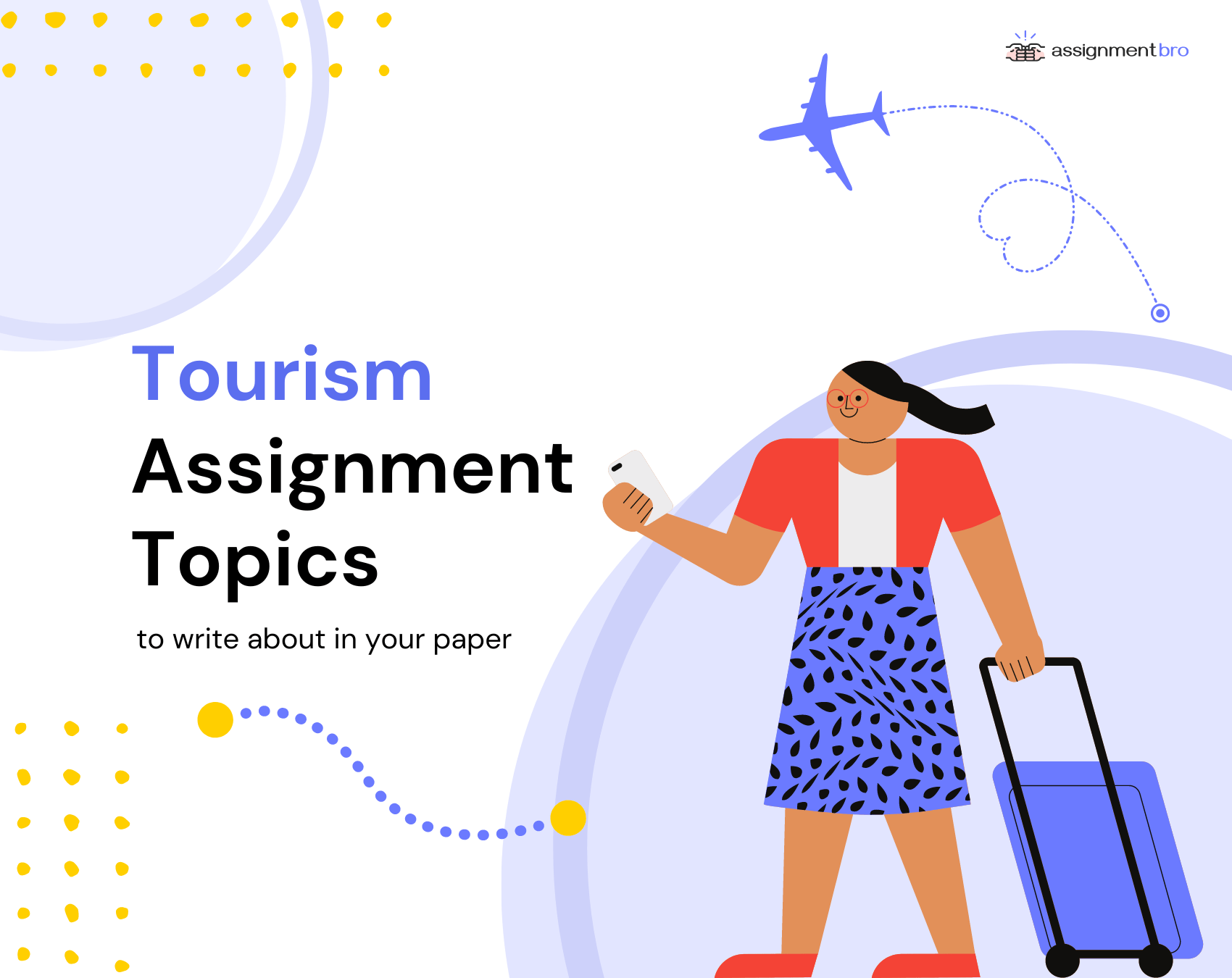 Tourism is a major industry that contributes significantly to the economy of many countries. It can also be defined as a leisure activity involving traveling to destinations outside the residence for pleasure or business.
Tourism has become an essential part of travel. It has been growing steadily over time due to several factors, such as increased disposable income, improved transport systems, and improvements in technology and communication facilities.
Tourism is a significant part of the global economy and is therefore essential to the development of society. It is necessary for learning because it allows learners to see other cultures firsthand; it gives them insight into how other nations live; it enables them to learn about different environments; it promotes tolerance among people.
This sphere of life is important to study because it is constantly developing and becoming even more popular and is a vital factor in the learning process.
There are still many people who think that tourism studies are only for those who want to work in this industry. But this is not true: tourism studies cover a wide range of subjects from marketing and management to economics and law.
The growing number of students studying tourism at the university level shows that it is an attractive sector for many people who wish to build their careers in industries connected with people and others countries.
Tourism Marketing Research Topics
Tourism marketing is the process of promoting a destination or tourist-related product to a target audience, in order to increase awareness and generate interest in travel. A key aspect of tourism marketing is lead generation, which involves identifying and targeting potential customers and then converting them into paying tourists.
Tourism Management Topics
Tourism and Finance
Your assignment can be completed in 3 hours!
Has your deadline come quicker than you expected? No worries! We have what you need – a 3-hours deadline option! All features available for any other order applied, including:
100% original assignment
Free formatting and reference list
24/7 online support
Critical Thinking Topics On Tourism
Medical Tourism Topics
Hospitality And Tourism
Cultural Tourism
Global Tourism
Tourism is the movement of people to places outside their usual environment for leisure, business, or other purposes. In other words, it is a great way to earn money and enhance a country's economy. It is a process of travel for pleasure or business which involves activities such as sightseeing, visiting places of interest, entertainment or recreation.
There are so many things that you can write about tourism, however tourism assignment topics are very diverse and it's tough to choose the best one for you, but you can always get help at the AssignmentBro writing service. It's a great way to get assignments done, and it can save you time. Leave us a request, and our team will take care of the rest!