Ethics Assignment Topics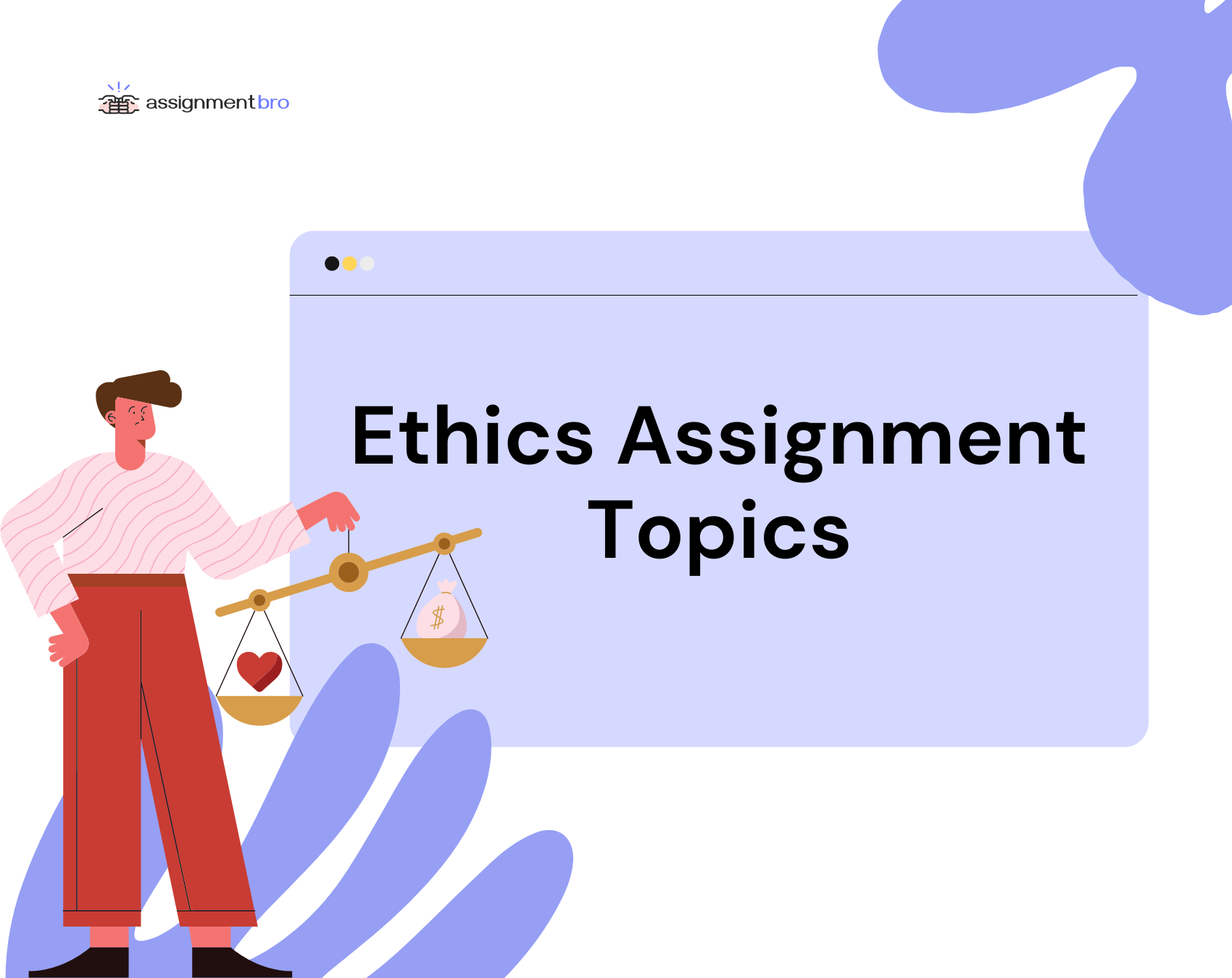 Ethics are the set of principles that guide our behavior. Students need to learn about ethics so that they can make responsible decisions in their personal and professional lives.
There is no single answer to this question as different people have different opinions on what ethics consists of. Some believe that ethics is about morality and doing what is right, while others may believe that ethics is more about following a set of guidelines or principles.
Some common areas where ethics is relevant include business, medicine, politics, government, law, and education.
Basic Ethics assignment topics
Controversial ethics topics
Ethics debate topics
Topics for an ethics analysis
 Professional ethics topics
Find the writer according to your requirements
AssignmentBro is a team of experienced writers in any field of academic research
We thoroughly choose writers with advanced multistep selection process
Our writers work according to the highest academic standards
Computing ethics topics
Legal ethics paper topics
Military ethics topics
Sports ethics topics
Animal ethics topics
Ethics topics for workplace