Medical Assignment Topics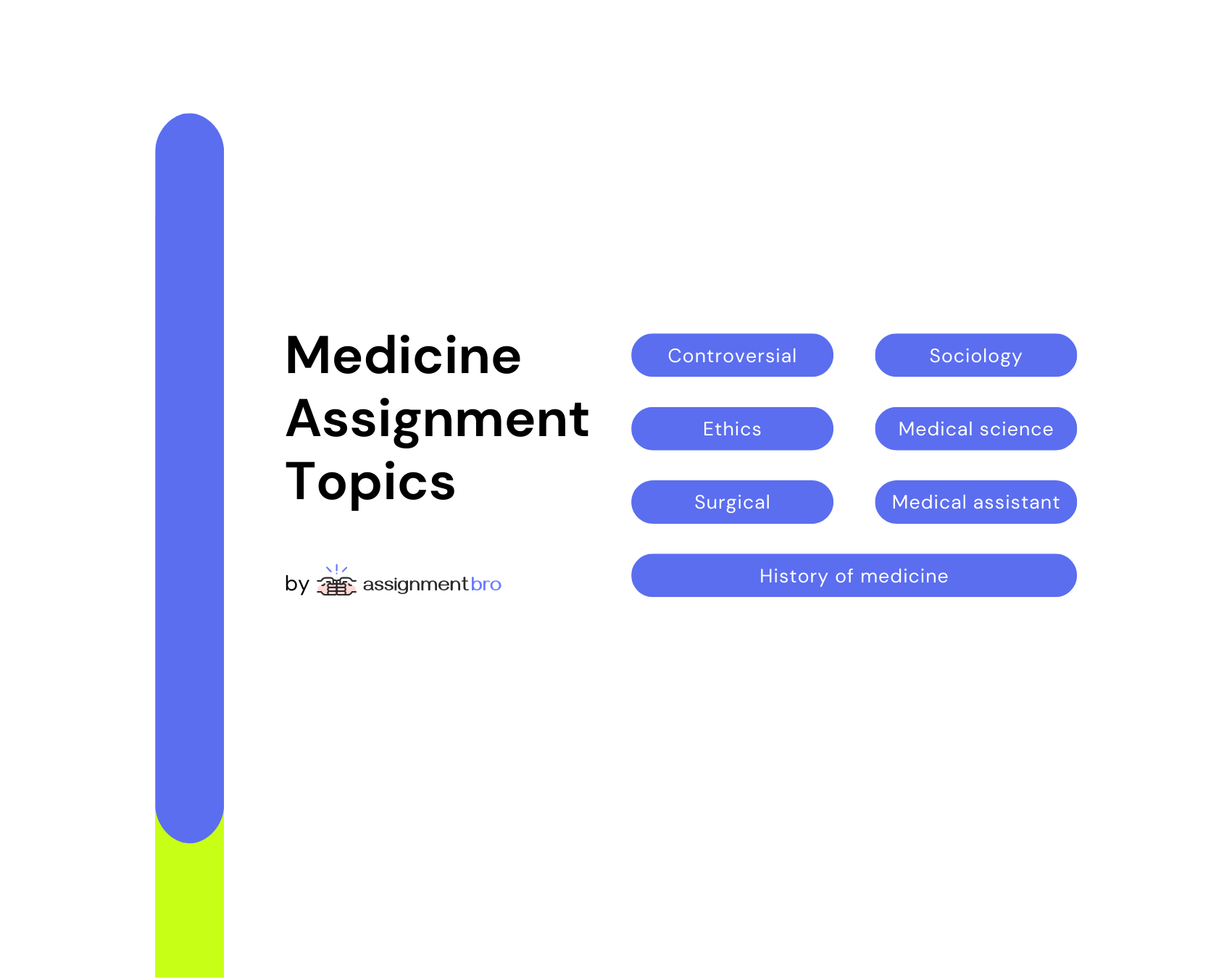 A medical paper is a scientific document that reports the findings of a medical research study. The paper describes the purpose of the study, the methods used, the results, and the conclusions. Medical papers are published in medical journals and are read by doctors, other health care professionals, and scientists.
Find your topic for an assignment about medicine:
🩺 Basic medical assignment topics
💊 Controversial medical research topics
🥼 Medical ethics topics
🩸 Medical surgical nursing topics
❤️‍🩹 Medical humanities topics
Find the writer according to your requirements
AssignmentBro is a team of experienced writers in any field of academic research
We thoroughly choose writers with advanced multistep selection process
Our writers work according to the highest academic standards
👩‍⚕️ Medical assistant topics
🔍 Medical sociology research topics
🚑 Current medical issues in 2022
🦠 Medical science research topics
😷 Topics in medical anthropology
👨‍⚕️History of medicine topics
Too hard? Just ask us to do your medical assignment and get high-quality help!