Geology Assignment Topics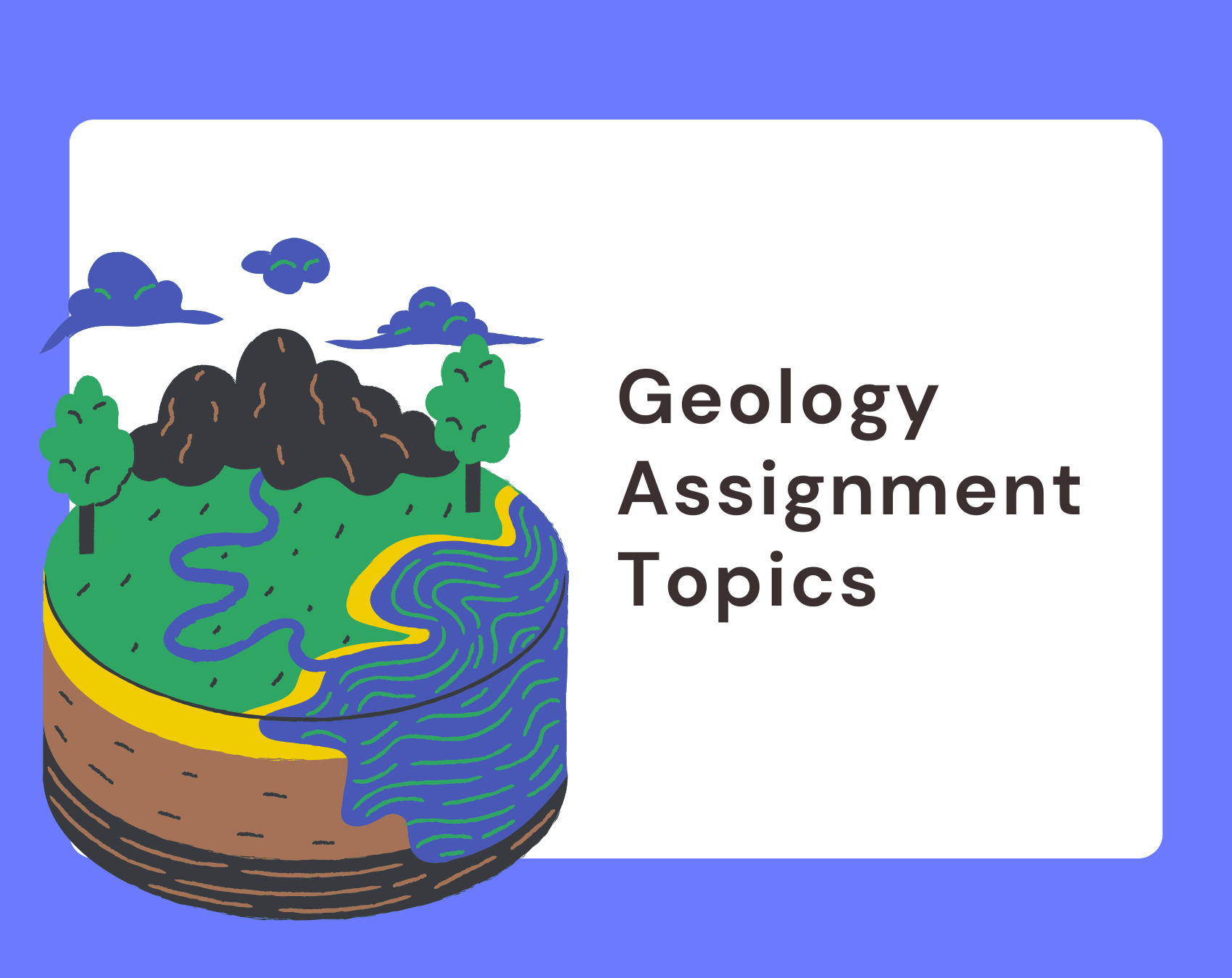 Geology is the study of the Earth's physical structure and substance, as well as the processes that shape it. Geology is a big subject, covering everything from the earth's composition to the formation of mountains. This is a vast range of topics; some are more popular than others.
Geology is an important field of study because it can help us understand how we are connected to our world and how we are connected. It is an essentual part of understanding our world because it helps us figure out how we got here and where we are going. The processes that shape the Earth are essential for understanding how our planet works, for example, earthquakes and volcanoes. Geology can also help us understand why some regions have different types of rocks or different amounts of resources (for example, oil).
Geology can also help predict possible dangers such as earthquakes or tsunamis by studying how past events occurred in certain places. Geologists use this information to predict what might happen when similar events happen again.
Studying Geology?
Students who study geology are interested in the world and how it works, and they want to know more about what is going on under the surface of our planet. They want to be able to understand how the Earth came to be, how it has evolved over time, what makes it unique among planets, and how these processes can be applied to other planets in our solar system.
Students who study geology also have to be familiar with various topics like chemistry, physics, and biology. This gives them a good understanding of how these sciences interact with each other.
Environmental Geology Topics
Engineering Geology Topics
Surficial Geology
Interesting Geology Topics for Presentation
Physical Geology Topics
Geology Phd Topics
Geology Debate Topics
Structural Geology
Petroleum Geology Research Topics
Geology and Rock Topics
Project Topics on Geology Evolution
Geology Argumentative Topics
Current Controversial Topics in Geology
How to Choose the Right Topic?
When choosing a geology topic, it's important to pick something that interests you. You should also consider the type of geology that interests you. If you want to work with rocks and minerals, for example, you might want to look into mineralogy or petrology. If you're interested in studying how Earth works as a whole, then geophysics may be right up your alley.
If you're still having trouble deciding on a topic, try researching some of the current discoveries in the field. This will give you an idea of what's going on within geology today—and maybe even spark some ideas for topics that haven't been explored yet!

Find the writer according to your requirements
AssignmentBro is a team of experienced writers in any field of academic research
We thoroughly choose writers with advanced multistep selection process
Our writers work according to the highest academic standards
Geology Research Can Be Easy
There are several reasons why choosing Geology Topics for Assignment can be difficult. The first reason is that there are so many topics to choose from. The second reason is the fact that there is a lot of information out there about these topics. The third reason is that it takes a lot of time.
But there is no need to worry! AssignmentBro writers can help you with any topic or question that arises during your research. We will help you choose the best topic and write a good paper accordingly, which will be an excellent reason for an A+. Our team will narrow down your choices and then will select one that has the most relevance to you and your life.