30 Business Management Assignment Topics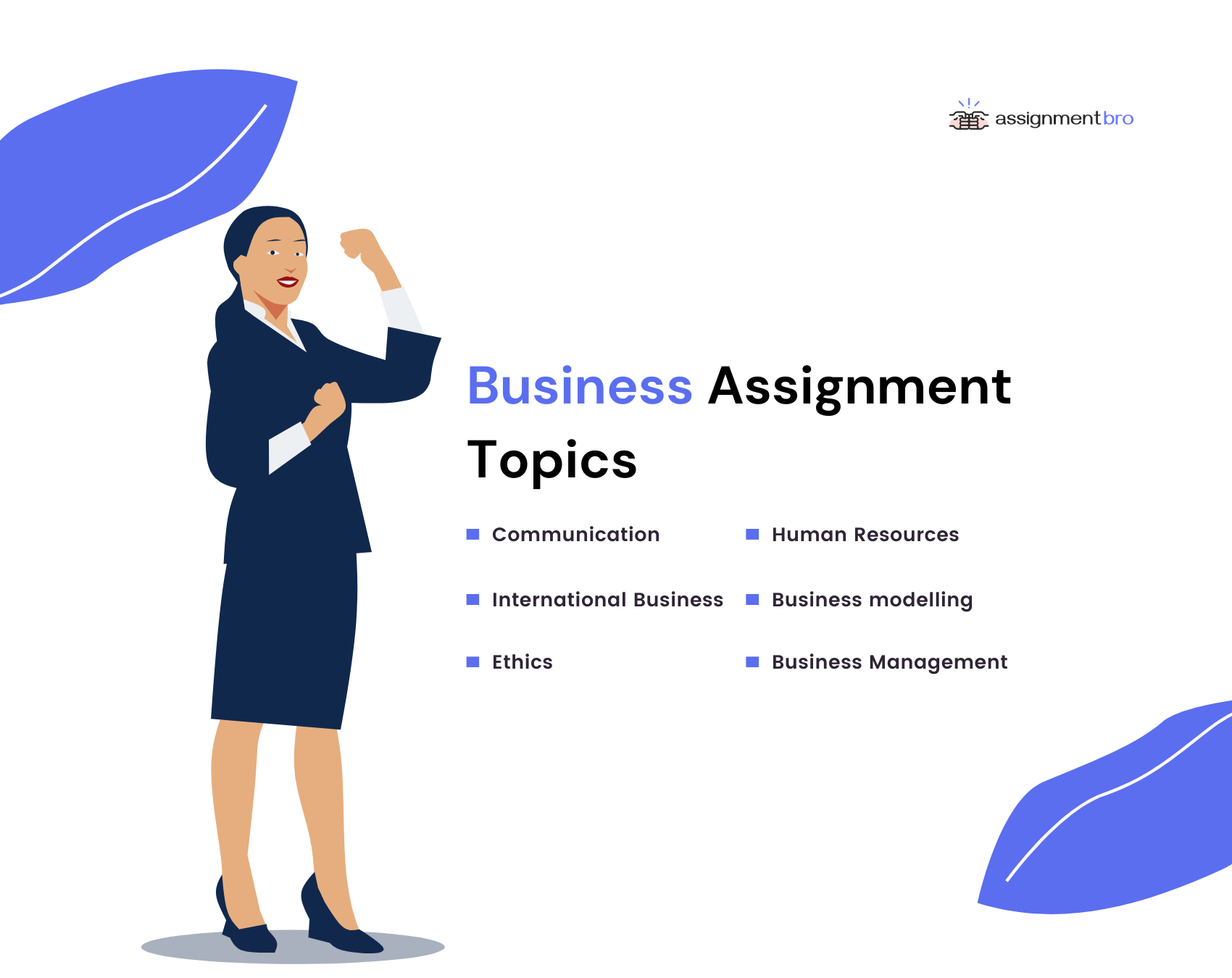 The subject of business management is one of the most varied fields of study. That is why choosing a competitive topic often appears quite challenging for college students. The most important aspect is choosing something that inspires you by researching the topic first and determining what sub-field is being researched. Take a look at our fresh selection of business management assignment topics that can be used as the starting points as you brainstorm various ideas. Regardless if you choose financial business management or focus on communications or HR resources, the purpose is to provide your audience with an inspiring hook sentence that will lead to your main thesis. Once you choose a good business management topic for your assignment, achieving that will be much easier!
30 Business Management Assignment Topics
🇦🇪 Arabic Business Management Assignment Topics
The majority of Arabic students involved in business management studies, debates, or dissertation writing often turn to local issues and case study writing for business management purposes. If you already have a prompt from your college professor, start by looking for evidence. Keeping these challenges in mind, our experts came up with a list of specific Arabic business management ideas to help you start:
📞 Communicative Business Management Assignment Ideas
As a rule, business management that deals with communication relates to customer relationships and the resolution of various conflicts that a person encounters in a business environment. It also relates to management styles and the challenges of getting one's message across. Here are some business communication assignment topics to consider:
Your assignment can be completed in 3 hours!
Has your deadline come quicker than you expected? No worries! We have what you need – a 3-hours deadline option! All features available for any other order applied, including:
100% original assignment
Free formatting and reference list
24/7 online support
🌎 International Business Management Topics
Dealing with international business, you must start with an outline that contains two columns where you write down the most evident facts and compare things by finding major or minor differences. For example, you may compare Arabic management methods with those practiced in Germany or the United States. See these international business ideas:
😇 Business Management Ethical Assignment Ideas
Business management ethics represent one of the most difficult topics in the field, yet it is often chosen by college students in the United Arab Emirates and beyond because there are numerous case studies available. For example, you can write about discrimination, workplace harassment, health safety in the workplace, or write business environmental assignment. Here are some business assignment topics for research in this field:
👨‍💼 Business Management Human Resources Assignment Topics
Due to their apparent complexity and the necessity of additional research, HR relates to higher business management assignment topics. Don't let it frighten you as our HR assignment help experts have prepared a list of interesting business management HR topics that you can use to get into the creative mode:
💼 Business modelling assignment topics for 2023
If You Ever Need Extra Help
Without a doubt, working with a business management assignment can easily become tricky as you have to provide statistical information and support your claims with a piece of reliable evidence. If you feel confused and stressed as you write, consider business management assignment writing help by approaching our helpful experts 24/7. Even if you only require proofreading or would like to consult a business specialist, do not think twice as professional help is out there. Start by researching the list of topics above, see how things can be narrowed down, come up with a strong thesis statement, and never ignore asking for help to make things perfect! Do not let the nerves or assignment writing stress get to you when you can ask for help!