How to Write a Case Study Assignment: New Student Guide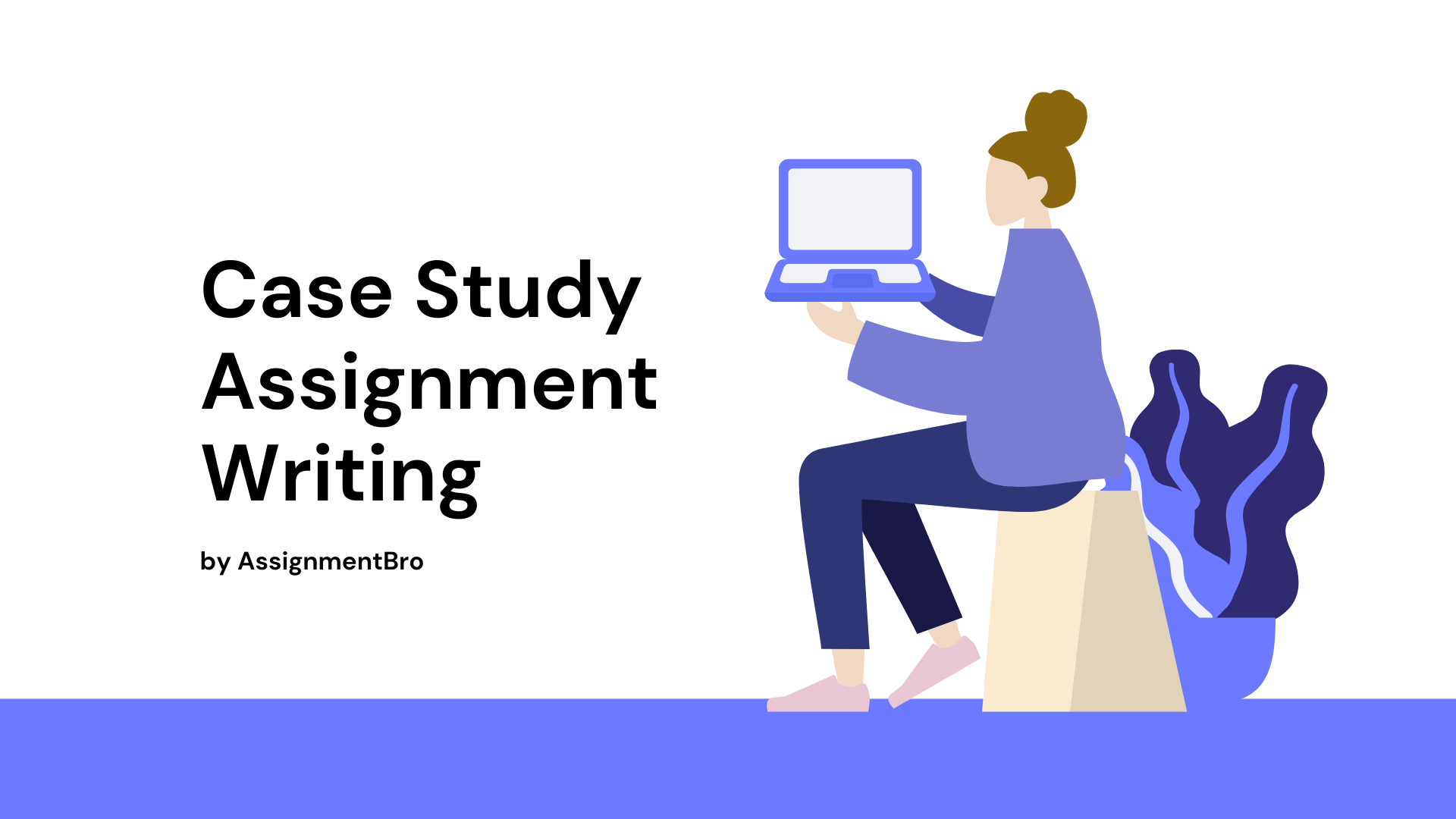 ❓ What is a case study assignment and how to write one?
Unsure of how to do a case study assignment? Read on, to help you get started! A case study assignment is based on a professional scenario that raises workplace issues or problems. Case study assignments ask specific questions about the situation to help the student or professional identify and analyse the problems or issues in the given scenario and provide appropriate responses, preventative measures or solutions to the issues or problems. The student or professional should also incorporate knowledge of theories and professional policies to solve the given issue.
👉 Types of case study
The most common types of case study assignments are:
Illustrative case studies where a familiar case is examined to help others to understand. This type of case study is mainly descriptive and is commonly used in research methodology.
Exploratory case studies are primary projects carried out before a large investigation. Exploratory case studies are often used in social sciences and often focus on real-life cases.
Cumulative case studies are common in qualitative research to collect information from various sources at various times. These case studies are a form of data analysis to avoid unnecessary new investigations.
Critical instance case studies help determine causes and consequences of events. They are used to investigate sources with unique interest, no general interest, or to question a universal belief.
👣 How to start case study paper
Assignment writing can prove difficult when you don't know where to start but when writing a case study analysis, follow the four simple steps below to get you started!
Identify the Problem: Jot down briefly in your own words what the case study problem or problems are. For example, a business assignment case study assignment problem may be about how a business can appeal to eastern markets, or a nursing case study assignment may relate to the problem of child obesity.
Ponder the Root Source: What are the main causes of the problem? E.g., child obesity is mainly caused by inactivity and poor diet.
Create an Outline: Decide upon 3-4 relevant main points that you want to make e.g., child obesity is increasing globally (point one), child inactivity is increasing due to technological advancements and the recent pandemic (point two) children favour junk food over home cooked meals and fruit and vegetables (point three). Each of these points will be developed into a paragraph or two when the case study assignment is written in full with supporting evidence (facts, statistics, quotes).
Potential Solutions: Jot down some possible solutions to the issue or problem.

increased physical education lessons in schools, in residential children's homes, and on children's wards
free physical activities for children in communities
free community healthy eating programmes for parents and children
fruit and vegetable subsidies
menu changes in schools, children's hospital wards, and children's residential homes.
Thousands of assignments completed. Yours is next!
With every assignment you get:
100% original paper
On time delivery
Free revisions
24/7 online assistance
Money-back guarantee
More time for what matters most
📝 How to format a case study assignment properly
Once you have identified your outline (as described above), you can begin writing. Remember, you do not have to write the sections in the order they will be presented. It is often best to begin with the main body (first the background, then the solutions followed by the main answer/solution), then write the recommendations/conclusion and finally write the introduction. The order you write your case study assignment in can make it easier as the conclusion provides a summary of the assignment and the introduction maps out the assignment, they are both easier to write after the main sections are complete.
Introduction: Write a clear and precise thesis statement in only 1 or 2 sentences, then explain the significance of the problem, why this case is being written and how the assignment relates to alleviating the problem.
Background: Describe relevant issues and facts through extensive problem research using reliable sources of information e.g., academic journals, scholarly articles, research papers, etc.
Solutions: Provide solutions to the problem by outlining feasible solutions. Evaluate the advantages and disadvantages of each solution.
Main Answer: Explain which you believe to be the best solution and justify this choice with supporting evidence. You can also incorporate ideas from class discussions, lectures, texts, and perhaps your own opinions to back your proposed solution.
Recommendations/conclusion: Explain why your proposed solution should be applied and how it will solve or relieve the issue or problem with supporting theories.
Bear in mind, educational establishment requirements can vary immensely, and the recommended format above is a general guide. Always play close attention to the case study assignment brief from your instructor.
Where Can I Find Case Study Assignment Examples?

Looking at an example of a case study assignment can sometimes be more beneficial than simply reading about how to write them. Fortunately, the internet is abundant with case study assignment examples for every subject area, and you can also ask your educational instructor for examples from their past students.
💁‍♀️ To Sum It All Up
A case study assignment is usually one of four types: illustrative; exploratory; cumulative; or critical. Be sure you know which type you have been requested to write before you begin, as requirements can vary. Getting started is often the most difficult part so focus on the main problem or issues and possible solutions. Then, you can begin writing the main body before tackling the recommendations/conclusion and introduction. Remember to include theory and supporting reliable sources of evidence and you're done! Hopefully, you now know how to write a case study assignment!