For the first time in 100 years, tiger numbers are growing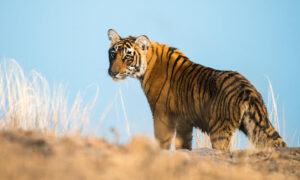 After a century of constant decline, the number of wild tigers is on the rise! According to the most recent data, around 3,890 tigers now exist in the wild—up from an estimated 3,200 in 2010.
We can attribute this updated minimum number—compiled from national tiger surveys—to rising tiger populations in India, Russia, Nepal, and Bhutan; improved surveys; and enhanced protection of this iconic species.
"This is a pivotal step in the recovery of one of the world's most endangered and iconic species," said Ginette Hemley, senior vice president of wildlife conservation at WWF. "Together with governments, local communities, philanthropists, and other NGOs, we've begun to reverse the trend in the century-long decline of tigers. But much more work and investment is needed if we are to reach our goal of doubling wild tiger numbers by 2022."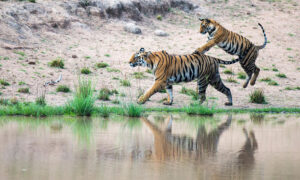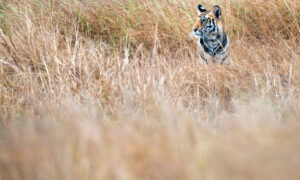 Governments of countries with tiger populations came together in 2010 to pledge the goal of doubling wild tiger numbers by 2022. Our work is not done: these countries are meeting again this month to report on their progress and commit to next steps to help tigers rebound.
Tracking tiger populations and understanding the threats the species faces is absolutely vital in order to protect these big cats. Classified as endangered, tigers face daily the hazards of poaching and habitat loss. Every part of the tiger—from whisker to tail—is traded in illegal wildlife markets, feeding a multi-billion dollar criminal network.
Though we've seen real gains in some countries, the outlook isn't as clear in Southeast Asia, where poaching and rampant deforestation continue to negatively impact tiger numbers.
But the hopeful news of rising tiger numbers proves we can make a difference when we come together to tackle these challenges. WWF works with governments, law enforcement, and local communities to advocate zero tolerance for tiger poaching across Asia, and uses the latest technology to protect and connect fragile tiger habitat. Together, we have a chance to reach our goal of doubling wild tiger numbers by 2022.